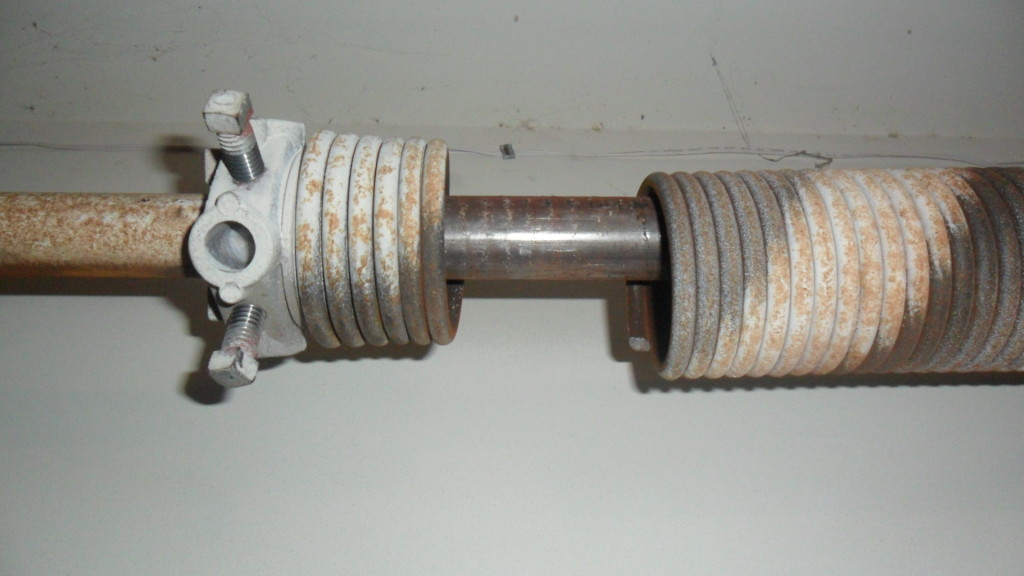 One of the frustrating things about any mechanical device is that it will break- eventually.
Garage doors and their components are no exception.
One of the common things that can break on a garage door is the spring or springs. Consider that your garage door can weigh, depending on it's size and the options you have on it, up to 350 pounds, and the spring is wound so tight that it makes moving the door up and down relatively easy. That is a lot of torque and kinetic energy that is stored in your spring.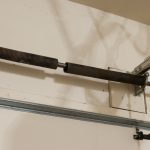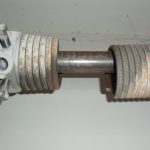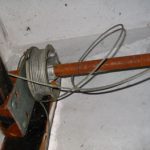 If you go to open your garage door and it refuses to open, or it only opens about 6″ then stops, don't keep trying with the automatic opener – you might burn it out. While inside the garage, look at the cables at the top of the door on each side of the door – are they loose and appear broken? You might have heard a very loud BANG when the spring broke. Also – if you look at the spring(s) above the door it might look like the examples I have here – there is about a 2″ gap in the spring. The top part of your garage door might be bent when the opener tried to open the door. If any of these situations are true for your situation, you are pretty much stuck until you can get a repair person there to fix your spring and door.
You can try pulling on the release rope and then lifting the door manually (it is going to be EXTREMELY heavy, and if you are a gal I wouldn't even try it.) Putting the door back down is going to be tough because there is really nothing to hold onto on the outside of the door. BE CAREFUL – and my advice is to not even try opening the door by lifting it with a broken spring (it hurts my back to think about it). Many times you can do more harm to the door, it's components and yourself.
PLEASE NOTE: Fixing a broken spring is not something that you want to do if you don't have the proper training and tools. As stated earlier, the amount of torque and kinetic energy that is stored in that spring is tremendous, and it can be very dangerous if not done correctly.
Call your local Safe-Way Door dealership – they will be happy to come and fix your problem. You can go to our locator page HERE and find the closest Safe-Way Door Dealer to you, quick and easy….